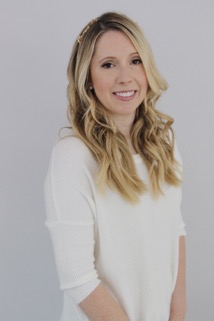 Dr. Rebecca Dubner is a clinical psychologist and holistic health coach with a focus on weight loss, stress, digestion, pain management, anxiety, and depression. Her treatment focuses on using the wisdom of Ayurveda, positive psychology and nutrition to heal and promote happiness, balance, and vitality. Dr. Dubner has found that having a personal daily practice of yoga and meditation along with the nourishing rituals of Ayurveda has made a remarkable difference in her life. Not only does she have more vitality, energy, and health, but she's also been able to cultivate more stillness, balance and love in her life than ever before. You too can experience the benefits of Ayurveda and start enjoying your life in a more fulfilling way.

Ayurveda, meaning "science of life" is the science of self care and healing. This healing system dates back more than 5,000 years and was founded in ancient India. Ayurveda teaches us to balance the mind and body through conscious choice making and encourages us to make healthy, nourishing changes to our lifestyle. In order to achieve perfect health, we must determine our "dosha" or mind-body constitution. Once we understand our dominant dosha, we can learn to correct imbalances and heal the emotional body through the use of our senses. By incorporating the principles of Ayurveda, Meditation and Yoga, we return to our natural state of wholeness and well-being.

Each treatment begins with an in-depth interview to identify and understand the root imbalances contributing to your symptoms while taking into consideration your lifestyle, activities, diet, recent stressful events, beliefs, and mind-body constitution followed by a treatment plan taking all of these factors into account.

I would love to help you on your journey to healing, whether it be by calming your mind, healing your body, or both. I have flexible hours and days available for one-on-one and group instruction. My services are offered in-person, over the phone, or on FaceTime so distance presents as no issue.
​
Dr. Dubner also has extensive training and experience in Psychological Assessments. She works with children and adults to diagnose conditions such as learning disabilities, ADHD and Autism Spectrum Disorders, or to evaluate cognitive functioning. Dr. Dubner also provides assessments for developmental disabilities through local Los Angeles Regional Centers.